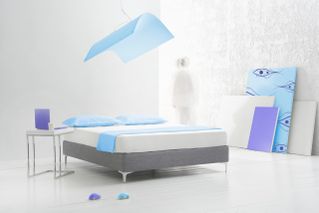 It's as simple as picking up your phone. Just give us a call and we'll be on our way!
Here is how you can reach us:

Ask us to call you back on our website (click here)
A direct call to the nearest salesman (click here)
Cleannix ® is not yet present in your area? Send us your request. We work with partnership and we will find the best solution for you. A question or in need of a personalized cost estimation (click here)

With or without an appointment our intervention does not require moving your bed or any other furniture, just an access to your accommodation and a wall plug.
To make things quicker, kindly remove the bed sheets, blankets or bed spreads.
Does it bothers you to fully uncover your mattress and put it «out in the open»? We understand. In that case leave a bed sheets cover, our vibration/filtration system will be just as effective.