We know to clean everything
Our homes are more insulated then ever thanks to double-glazing and central heating. We feel at ease with a temperature of 20 C / 70 F and safe from drafts.
Certainly we know how to clean: floors, clothing, sheets...
…Except our mattress !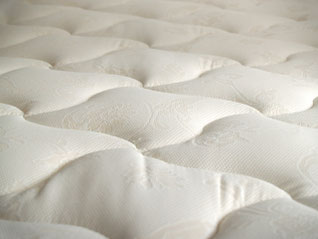 And yet:
We spend on average 30% of our time in bed
44% of allergies are due to dust mites
Even dead, a dust mite is allergenic
A single bacteria can generate a colony of 8 million bacteria within 24 hours
80% of infectious diseases are carried by our body
Allergenic particles (allergenic = dust mites, spores, molds...) are so small that your sheets offer as much protection as a fishing net does against the sand
Our expertise
We offer a mechanical action and without the use of chemicals. We intervene directly on your mattress, carpets and tapestry using a robot that destroys and removes dust mites and any kind of indoor pollutant: dander, dust, mold, alluvial fan of dust mites, bacteria's, bedbugs...
Our robot uses technologies from the medical and industrial world and rejects a filtered air.
Validated by a medically approved test that we apply in your presence. We guarantee an optimum result for healthy beds.
This treatment has no effect on: the shape of your mattress nor it's comfort.
We also offer:
A spray with essential oils to keep healthy bedding
Disinfection of any other surface using UV technology
High quality covers for: mattrasses, pillow, duvet
Because your well-being is our priority, our range of products and services continues to expand. Our advisors will be able to offer you the best solutions during our recommended bi-annual visits.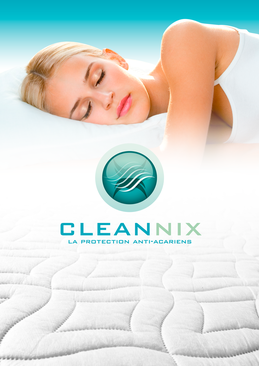 Toujours à la pointe pour votre mieux être, notre gamme de services et de produits ne cesse de s'étendre et nos conseillers sauront vous proposer les meilleures solutions lors des visites semestrielles que nous vous préconisons.